Graphite Seal
Style : 2300G
Technological advancement in different sphere of industry demands more and more reliable packing and seals. Our Research and Development effort concentrates on the search for such new materials able to meet this growing demand.
One such product is Flexiteck GRAPHITE SEAL; manufactured out of Pure Graphite (99.5% to 99.9% Carbon) containing no oil or grease, susceptible to melting out, or vaporization; no binder or additive that could contaminate process streams.
It extraordinary chemical and physical properties make it an ideal material for manufacture of different types of Packing and Seals for pumps, valves and flanges.
Hence it is the common choice in industries like Heavy Electrical, Thermal Power Stations, Fertilizer Plants, Steel Mills Petrochemicals, Refineries, Nuclear Installations, Heavy Water Plants, Paper Mills, Foodstuffs, Chemical and other Process Industries.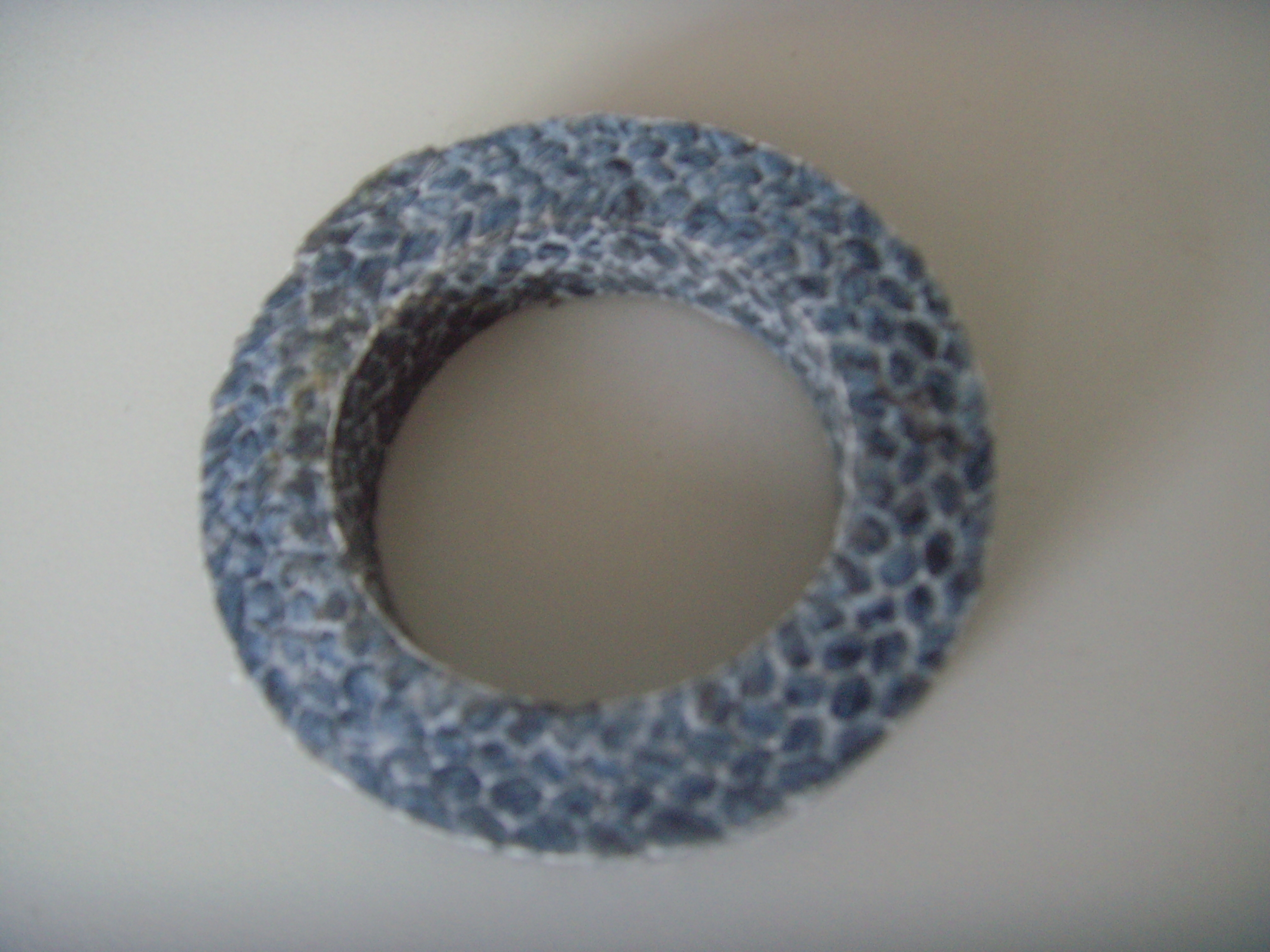 RECOMMENDED SERVICE CONDITIONS
Temperature : -200 C to +600 C in Oxidizing Media
3000 C in Reducing or Inert Atmospheres
Sublimation Temperature is 3650 C
Pressure : 300 kg / cm2
500 kg / cm2 (metallic)
PH : 0 to 14
RANGE OF Flexiteck

PURE GRAPHITE PRODUCTS
Braided Valve Packing
Braided Pump Packing
Cartridge Pump Packing
Soot Blower Packing
Bowl Mill Packing
Gland Packing Ring
Ribbon Tape
Preformed Gaskets
Pressure Seal Ring
Strainer Gasket
Excellence in Chemical Resistance |

Corrosion Resistance Material

|

Self Lubrication

| Dimensional Stability

| Thermal Dissipation

| P

ermeability

| Radiation Resistance